Computer Repairs in Barnsley
Stephensons IT Support Solutions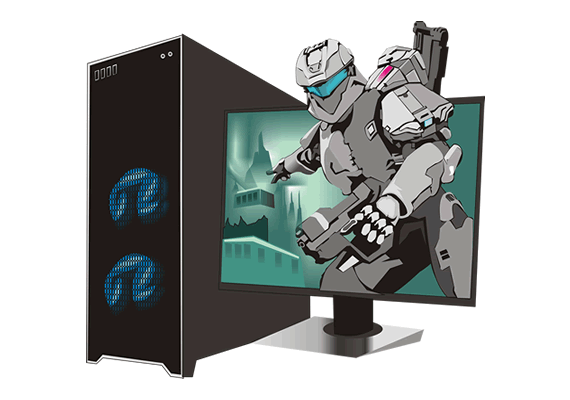 Computer and Laptop Repairs in Barnsley
Is your PC, Apple Mac, or laptop broken, running slow, or simply in need of a service?
We can help! We operate a computer repair shop in Barnsley which is fully equipped to meet the needs of local residents and businesses for a fast, affordable, and guaranteed repair service.
Software and Hardware Repairs
We cover the full-spectrum of IT problems, meaning that whatever issue you're experiencing, we're sure to have seen it, and fixed it, a hundred times before! From cleaning up virus infections, to stripping down a laptop to replace internal hardware, we really can cover all your needs!
Below is a sample of the type of repairs we commonly perform…
Software: Password Removal, Virus/Malware/Trojan Removal, Operating System Restore, Data Recovery, Software Installations or Upgrades, Data Transfer Services, and New Computer Set Up.
Hardware: Laptop Screen Replacements, DC Socket Replacements, HDD/SSD Upgrades & Replacements, Memory Upgrades, Keyboard Replacements, Other Hardware Replacements & Upgrades as required.
New Computer Set Up
Buying a brand new computer can be an exciting, but challenging, experience…
You may be a former 'technophobe' dipping your toe into the waters of computer ownership for the first time… Or maybe you've owned a device before, but find moving to a new operating system like Windows 10 confusing… Or, maybe you've just made the big switch over to an Apple Mac?
Whatever the circumstances, ensuring your new device is correctly set up from the outset is the perfect way to avoid issues further down the road. We can help you to configure your new computer for the best blend of performance, reliability, and security, and transfer all of your documents, pictures, videos and music from your old device.
In addition, we offer a range of computer health checks, performed at fixed rates…
Our Fixed Fee Computer Services
* Our fixed fees cover all labour costs, but exclude the cost of parts.
1-2 Working Days
Express Service Available
Full System Report
No-Obligation Quotation
Upgrade Advice
Quick Fix (Within 20 Mins)
Insurance Letters
3-5 Working Days
Express Service Available
90 Days Repair Warranty
Hardware Upgrades
Virus/Malware Removal
Replace Faulty Parts
Full System Report
Repair Apple iMac/MacBook
3-5 Working Days
Express Service Available
90 Days Repair Warranty
Hardware Upgrades
Virus/Malware Removal
Replace Faulty Parts
Full System Report
Computer Diagnostics
We will fully assess your computer for damage and failing components and issue a detailed report of our findings along with a written repair quotation.
Our Repair Service Includes
Internal component checks such as your hard disk drive, CPU, Memory and motherboard.
Complete Tune up and Service ensures your computer is running fast and reliable again.
Security Checks to ensure your device is safe to go online.
Viruses, Malware, Spyware, Rootkits and all internet nasties removed and cleaned.
We strip down your device and clean out all the dust and debris.
Replace Thermal Paste to improve heat transfer.
Test the Fans to ensure they are spinning freely.
Thermal Stress testing to ensure your laptop stays cool.
Complete cleaning inside and outside of the casing of your computer.
Express Repair Service
We will get to work straight away on your device so that it is ready to collect within 48 hours.
Please Note. This service is subject to availability.
Board Level Repairs
From time to time some repairs are not possible within our workshop, these jobs are sent away for delicate repairs such as chip replacement, board traces, tracking repair and microsoldering.
Please Note. Prices may vary due to the nature of the repair.
We are Qualified, Insured, and Guaranteed
Our repair services are provided by professional computer technicians holding City and Guilds level 3 qualifications. This means we have absolute confidence in the quality of our work – and you can too, thanks to our comprehensive 90 day repair warranty, and our 12 month warranty on any parts or peripherals you buy from us. What's more, all of our work is covered by our Hiscox professional indemnity insurance policy.
Our number one aim is enabling you to get the best from your tech, and we want you to understand the whole process. So, when you choose us to set up, service, or repair your computer, you can rest assured that we'll explain everything thoroughly – in simple, easy to understand language!
– We'll diagnose computer faults within 48hrs (during week days).
– We'll discuss your options, and give you a detailed price breakdown before moving forward with any repairs.
– We'll keep you updated about the time we need to complete the work.
– We'll test your device after fitting any new parts to check the fault is fixed.
– Your computer will even be cleaned externally before being returned to you!
Learn more about us and the way we work.
Visit Our Barnsley Computer Repair Shop Today
Customers are welcome to visit us to drop-off their device, or to discuss our services and pricing in more detail. Our computer repair shop is located at 60a Eldon Street North, Barnsley, S71 1LQ with convenient customer parking available.
Alternatively, please feel free to contact us to pre-book a repair or discuss your issue. You can reach us on 01226 971373.
We look forward to hearing from you.
You can contact us anytime by using the enquiry form below...
Stephensons IT Support Solutions - Call 01226 971373