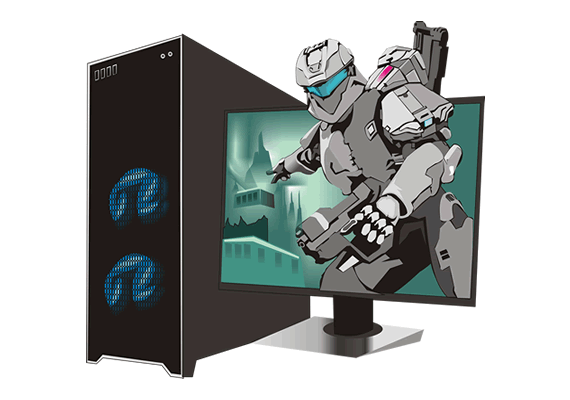 The Computer Repair Shop
At The Computer Repairs Shop Barnsley we specialize in providing a repair service that many others don't – one that is fast, professional and most importantly in-house.
Our technicians are based at our Barnsley branch and are qualified by City and Guilds to repair a comprehensive range of faults. We also offer a full range of health check and upgrade services for those computers that need additional speed or storage.
We have been established since 2015 and have built up a wide range of customers throughout Yorkshire our experience is at your service with a free computer health check or business IT assesment.
Why not pop into our store and say "hello" we are more than happy to help! or give us a call between office hours on 01226 971373
Stephenson's After Care Cover
We offer 12 Months Parts & Labour Warranty on all computer repairs.
Operating System Restore £69.95
Back up your precious data including photos, documents and emails etc.
Wipe and re-install your Operating System.
Optimise and setup your operating system and drivers for optimum performance.
2 Months BullGuard Internet Security Subscription.
Data Backup Service £99.95
Provide you with some automated backup software.
2 Months BullGuard Internet Security Subscription.
Includes 1tb External hard drive.
Smashed Laptop Screen Replacement from £65.00
Brand new replacement screen fitted and tested.
Free 2 Months BullGuard Subscription.
Complete cleaning outside of the casing of your laptop.
Memory Upgrade £24.95
We will run diagnosis and recommend a memory upgrade to suit your requirements.
We will install your memory upgrade.
We will then optimise your system to best suit the new upgrade.
Hard Drive or Solid State Drive Upgrade £69.95
We will supply and fit a brand new hard drive or solid state drive.
Install / Clone your current operating system.
Optimise and setup your operating system.
Setup and configure your emails, and transfer your data from your old drive.
2 Months BullGuard Subscription Included.
UK Mainland Collect & Deliver £25.00
We will arrange collection of your computer.
We will deliver your computer back to you after a successful repair.
Overheating, Getting Hot and Shutting Down £79.95
We will test all components to ensure they are fully functional.
We strip down your device and clean out all the dust and debris.
Replace Thermal Paste to improve heat transfer.
Test the Fans to ensure they are spinning freely.
Thermal Stress testing over 8 hours to ensure your laptop stays cool.
Complete cleaning inside and outside of the casing of your computer.
Express Repair Service £24.95
Jump the queue and get your computer diagnosed the same day.
Repaired within 48 hours pending parts in-stock.
Power Socket / DC Jack Repair £69.95
De-Solder and Re-Solder a new DC jack socket to the motherboard.
While laptop is stripped down clean out the dust to help prevent overheating.
Test the DC socket and Power Adaptor
Quick Fix / Counter Top Repairs £15.00
Any job that is considered a minor repair or tuition given.
Not booked into the workshop.
Lost Password Recovery £39.95
We will remove your admin login password.
We will configure a new password with a hint.
Help to recover your other user accounts if need be.
Computer / Laptop Diagnostics £10.00
We will completely diagnose and report the problem.
Contact you with a fixed price to continue with the repair.

ComputerMend in Barnsley