IT Support in South Yorkshire
Here at Stephenson's IT Support Solutions we offer flexible, best-in-sector IT support options to small businesses who are in need of IT Support in South Yorkshire…
Whether you're looking for a professional one-time fix, an unlimited remote support plan, an on-site support solution, or even a completely bespoke support package, you can trust us to deliver the professional service you need.
Furthermore we work with all the major operating systems; Microsoft, Apple Mac, and a variation of linux distributions.
Does your business need IT Support?
In this recent article, we looked at why small businesses need IT support.
The simple fact is, the digital dangers to businesses are all too real. Left unchecked, even a small fault can escalate – resulting in a range of costly problems…
Based on our experience in the sector we've identified 3 major IT hazards that can harm a business' operations…
If a digital apocalypse is a nightmare too far then work with us to protect your systems… At this point, we could claim to be your 'IT Superheroes' – but we won't…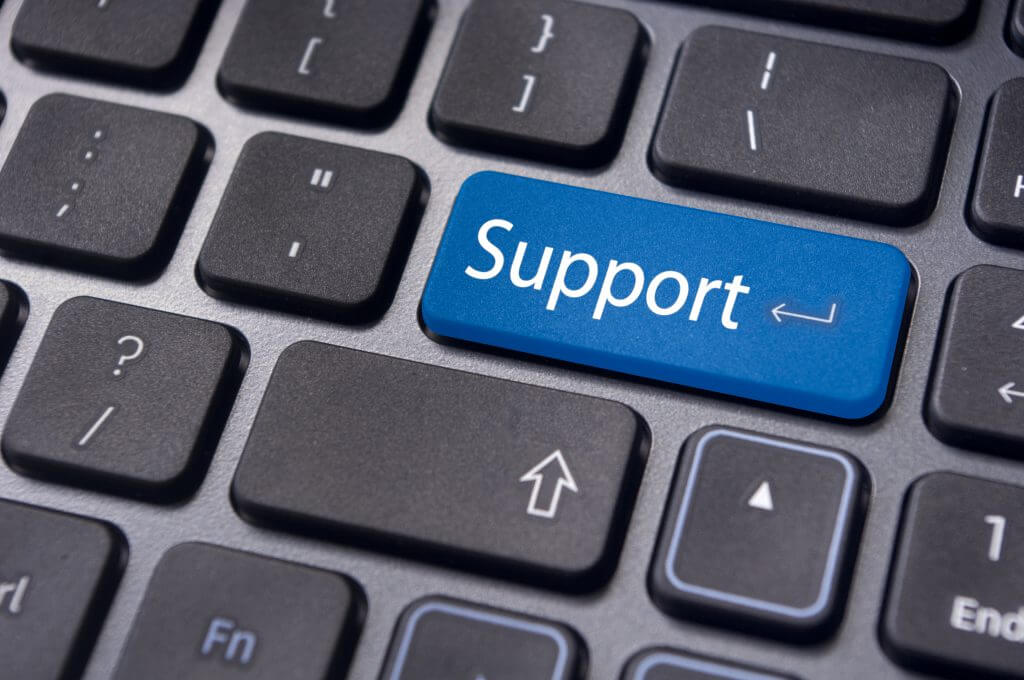 Data Loss
We see it day-in, day-out… Businesses losing valuable data vital to the success of their operations – but regular maintenance and close monitoring can easily mitigate the threat!
Security Breaches
All to often, major security breaches start with a single system being compromised by an infected file or website… Our endpoint security management ensures you stay protected!
System Downtime
When your systems go down, your business goes down! Your workflow's disrupted, your valuable time's wasted, and your customers are left without the service they expect!
Your Local IT Professionals!
If you like the idea of a comic book character in skin-tight Lycra managing your IT systems then good luck to you! But here at Stephenson's IT Support we believe in taking a professional approach! From our base in Barnsley, we work hard to deliver small business IT support in South Yorkshire.
A Pro-Active Approach for IT Support:
Depending on the support package you select, you could benefit from:
– Cloud-Based Monitoring
Pro-active maintenance is a big part of what we do. Our advanced cloud-based monitoring means we're keeping an eye on your systems 24/7/365. This approach allows us to spot the little glitches and tackle them before they have time to escalate.
– Remote Support
90% of problems can be fixed faster and more efficiently via effective remote support. We can securely access your systems, and do what's needed to get your IT performing like it should – all without the need to schedule a call-out!
– Help Desk Support
Have one of those awkward 'techie' questions you need answered? Get in touch via phone, or file an online support ticket, and we'll give you the expert guidance you need!
– On-Site Support
We're still working on a way to replace hard-drives remotely… But until that time, clients who choose our 'on-site and remote support' package are entitled to 30 minutes free, on-site help per month, with further support available at a heavily discounted rate!
– Patch Management
Tired of dealing with patches and system updates (and the problems that arise when they go wrong)? Let us take care of this 'necessary evil' and keep your systems up-to-date without all the drama!
– Endpoint Protection
Anti-virus, anti-spyware, and internet security software are key components of a safe system. When you sign-up to our support packages we'll take on the management of your security software to give you total peace-of-mind!
Contact Us
As an IT support team, our number one goal is supporting our local clients…
We believe that your time should be spent doing what you do best – so let us worry about the IT, while you get on with running your business! Call us on 01226 971373 to get the professional support you need!